Linux skills are very important in our world, as are Networking skills and practical experience.

---
The iptables Crash Course will teach you the basics of iptables that is one of the most sophisticated Linux commands.
The good news - we will learn it in GNS3!
---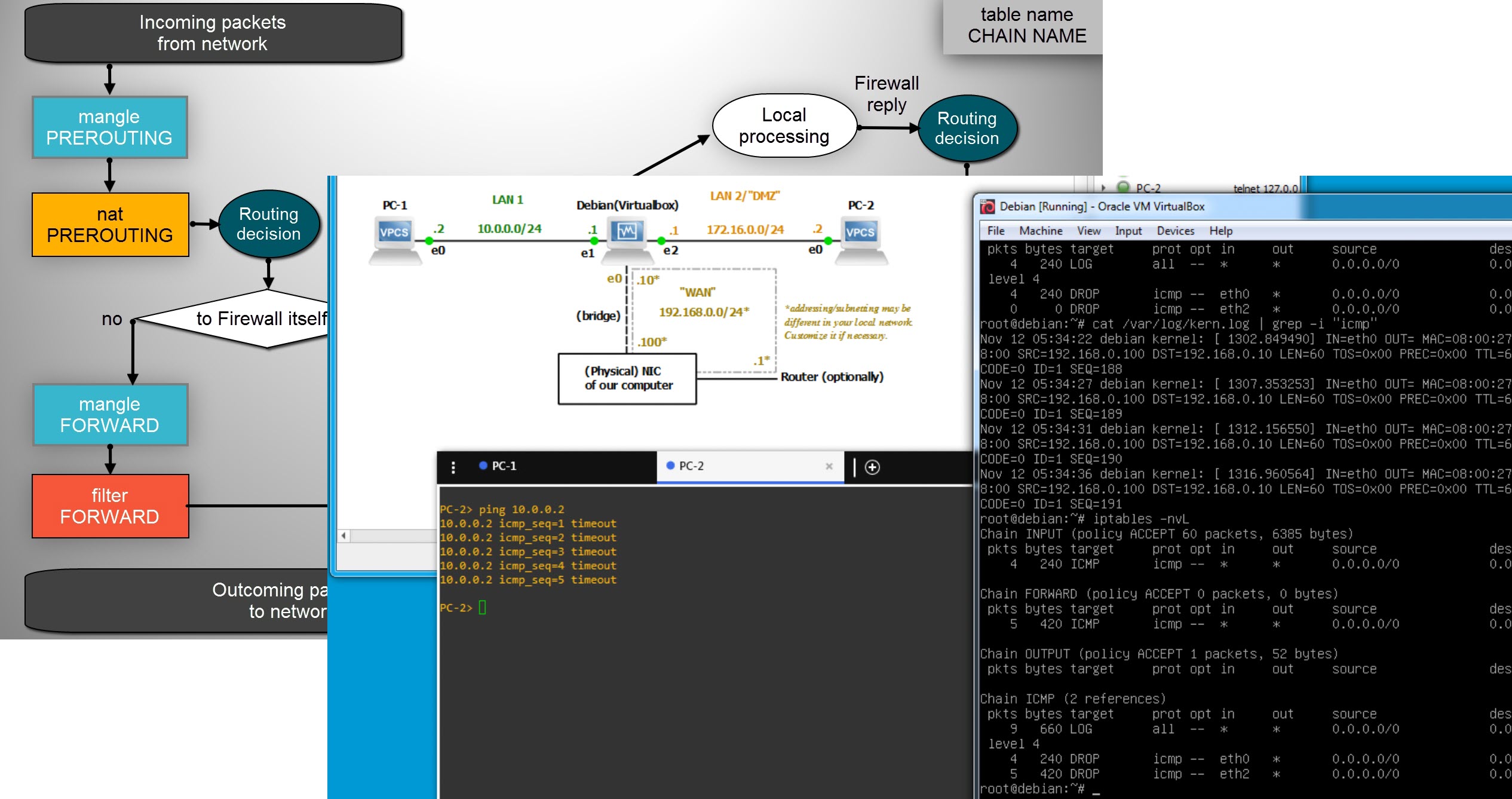 Thus it will be practical, so that you'll be able to add "iptables skills" to your CV very soon.

---
Iptables may be found (or installed) on almost any Linux in the world, and one can configure iptables on various network devices, servers, laptops, microcomputers, and even on some mobile phones (if you have root privileges).

We can set up these magnificent iptables to do a lot of things:
1. Build a firewall based on stateless and stateful packet filtering
2. Use different types of NAT
3. Modify packet fields for QOS etc.

---
In this course I'll show you how to build the Linux lab (with Debian) in GNS3 using VirtualBox.

We will configure Linux networking, journey through iptables, refresh our OSI model knowledge, use Wireshark to create iptables rules, and we will do a lot of other cool things!
This practical course includes many videos, labs and quizzes.
Prerequisites: very basic Linux skills, and basic networking skills.

---
Let's get started!